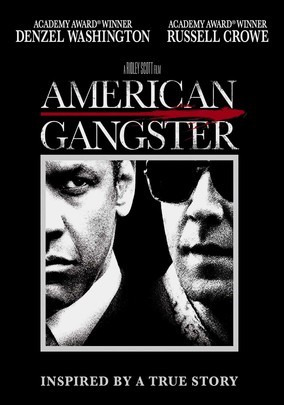 American Gangster
2007
Rated UR
177 mins
From director Ridley Scott comes this tense crime thriller starring Denzel Washington as true-life Harlem drug lord Frank Lucas and Russell Crowe as the dogged outcast NYPD cop charged with bringing him down. Ruby Dee (in an Oscar-nominated role), Cuba Gooding Jr., Josh Brolin and Chiwetel Ejiofor lead the supporting cast in this powerhouse tale penned by Steven Zaillian (Schindler's List) and based on actual events.
Rent DVDs for only $7.99 a month.
Movie Details

Loading
We're sorry an error occurred while processing your request.