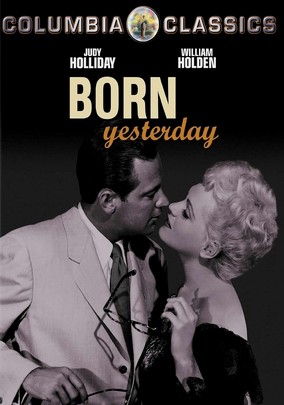 Born Yesterday
1950
Rated NR
102 mins
Boorish business tycoon Harry Brock (Broderick Crawford) fears that ditsy fiancée Billie Dawn (Judy Holliday) will prove an embarrassment in the presence of politicos he wants to influence, so he hires a reporter (William Holden) to tutor the ostensibly brainless blonde in the political and social graces. Brock gets more than he bargained for, however, when the journalist transforms Billie into the backroom dealmaker's most formidable foe.
Rent DVDs for only $7.99 a month.
Movie Details

Loading
We're sorry an error occurred while processing your request.