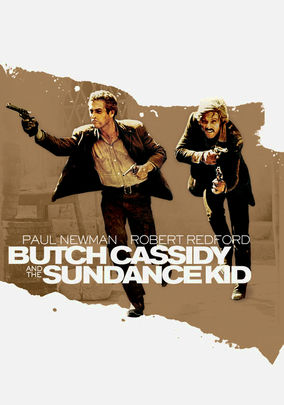 Butch Cassidy and the Sundance Kid
1969
Rated PG
1hr 50m
Legendary outlaws Butch Cassidy and the Sundance Kid display their gifts for perfect comedic timing as they pull off heist after heist. To evade a posse, the boys flee to Bolivia, but trouble finds the charming pair of desperadoes wherever they go.
Rent DVDs for only $4.99 a month.
Butch Cassidy and the Sundance Kid
Close
Common Sense Note
Parents need to know that this classic film's message is somewhat responsible (crime does indeed pay, but not without consequences), but parents should know this movie contains prostitutes, drinking and carousing and lots and lots of shooting.
Sexual Content

Butch and Sundance frequent prostitutes; some undressing, no nudity.

Violence

Lots of shooting and resulting death; some blood.

Language

Occasional mild to moderate profanity.

Social Behavior

Outlaws rob, kill, and enjoy the company of prostitutes.

Consumerism

Not applicable

Drugs / Tobacco / Alcohol

Some drinking and carousing.
Legend
Age appropriate

Not an issue

Depends on your kid and your family

Not appropriate for kids of the age most likely to want to see it