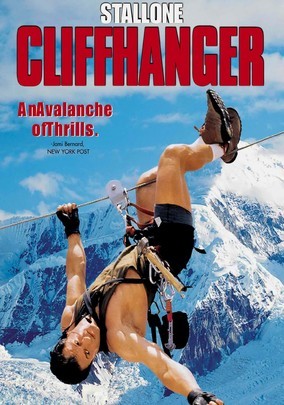 Cliffhanger
1993
Rated R
113 mins
A year after losing his friend in a tragic 4,000-foot fall, former ranger Gabe Walker (Sylvester Stallone) and his partner, Hal (Michael Rooker), are called to return to the same peak to rescue a group of stranded climbers, only to learn the climbers are actually thieving hijackers. Highlighted by jaw-dropping stunt set pieces, the high-altitude action adventure scored Oscar nominations for Best Sound, Visual Effects and Sound Effects Editing.
Rent DVDs for only $7.99 a month.
Movie Details

Loading
We're sorry an error occurred while processing your request.