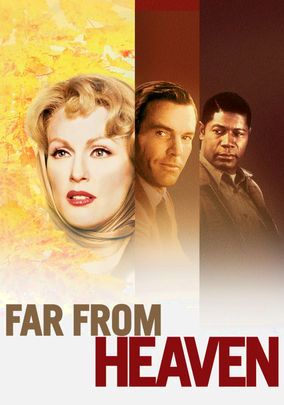 Far from Heaven
2002
Rated PG-13
108 mins
When she finds her husband with another man, a housewife in 1950s Connecticut must deal not only with infidelity but racial tension, as she copes with her emotional turmoil by developing an unlikely friendship with her African-American gardener.
Rent DVDs for only $7.99 a month.
Movie Details

Loading
We're sorry an error occurred while processing your request.