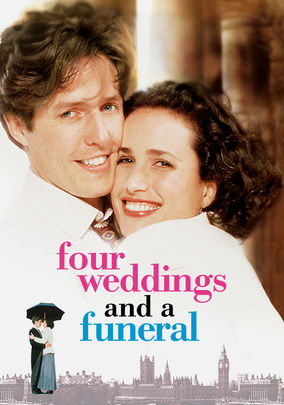 Four Weddings and a Funeral
1994
Rated R
117 mins
At various social gatherings, Charles (Hugh Grant), a commitment-phobic Brit, tries to reconnect with Carrie (Andie MacDowell), a beautiful, alluring American who's about to make a seemingly terrible mistake by marrying a wealthy, boring man (Corin Redgrave). Kristin Scott Thomas, John Hannah, James Fleet and Simon Callow co-star in this lighthearted comedy about love, friendship and fate. But, as the title suggests, there's a tragedy in the mix.
Rent DVDs for only $7.99 a month.
Movie Details

Loading
We're sorry an error occurred while processing your request.