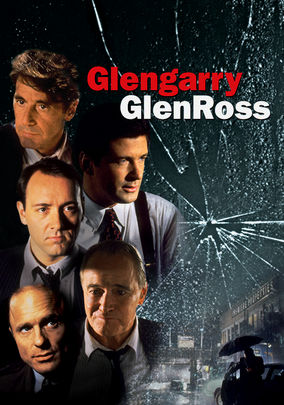 Glengarry Glen Ross
1992
Rated R
100 mins
Jack Lemmon, Al Pacino, Ed Harris and Alan Arkin chew the words of David Mamet's script (based on his own stage play) as a group of Chicago real estate salesmen vying for the best "leads" at a small firm that sells property in resort areas.
Rent DVDs for only $7.99 a month.
Movie Details

Loading
We're sorry an error occurred while processing your request.