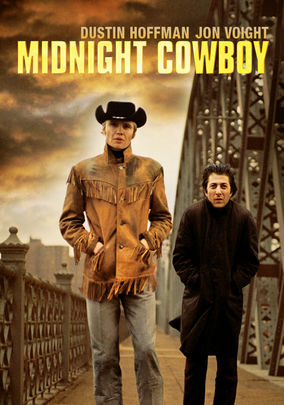 Midnight Cowboy
1969
Rated R
113 mins
To earn cash as a freelance sex stud and work toward his dream of becoming a kept man, hayseed hustler Joe Buck heads to New York City, where an improbable friendship blossoms when he meets seedy con man Ratso Rizzo.
Rent DVDs for only $7.99 a month.
Movie Details

Loading
We're sorry an error occurred while processing your request.