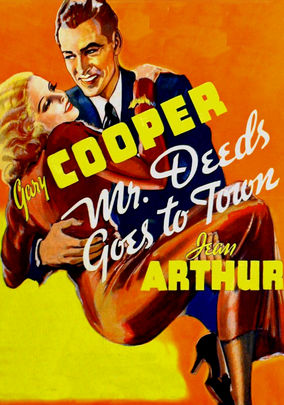 Mr. Deeds Goes to Town
1936
Rated NR
115 mins
When small-town tuba player Longfellow Deeds (Gary Cooper) lands a $20 million inheritance and moves to the big city, the sharks begin to circle, including a sassy reporter (Jean Arthur) who'll do anything for a scoop -- until she falls for her subject. Director Frank Capra (It's a Wonderful Life) delivers a heartfelt romantic allegory about daring to stand up for principles in the face of greed and malice.
Rent DVDs for only $7.99 a month.
Movie Details

Loading
We're sorry an error occurred while processing your request.