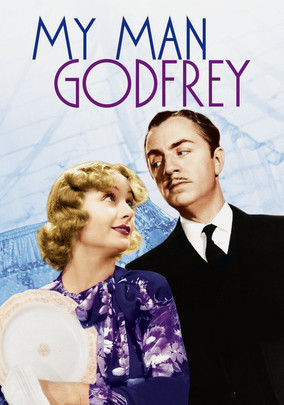 My Man Godfrey
1936
Rated NR
95 mins
A high-society scavenger hunt leads to levity when scatterbrained socialite Irene Bullock (Carole Lombard) stumbles upon an erudite vagabond named Godfrey (William Powell) living in the city dump and offers him a position as the Bullocks' butler. As it happens, the seemingly bankrupt bum is, in fact, the heir of a well-to-do family. While Godfrey sets out to teach the pampered Bullocks a few lessons, Irene conspires to capture his heart.
Rent DVDs for only $7.99 a month.
Movie Details

Loading
We're sorry an error occurred while processing your request.