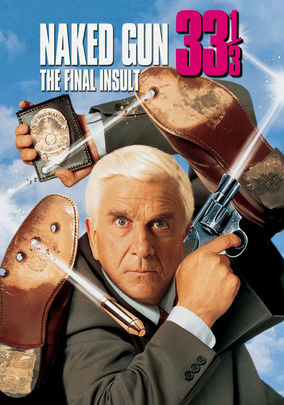 Naked Gun 33 1/3: The Final Insult
1994
Rated PG-13
83 mins
Police Lt. Frank Drebin (Leslie Nielsen) gets called out of retirement and sent to prison on an undercover assignment. His mission: Learn how terrorist Rocco Dillon (Fred Ward) plans to blow up the Academy Awards ceremony. Frank's wife (Priscilla Presley) wants him to stay home and father a child, but when duty calls, Drebin answers! The opening parody of "The Untouchables" is hilarious.
Rent DVDs for only $7.99 a month.
Movie Details

Loading
We're sorry an error occurred while processing your request.