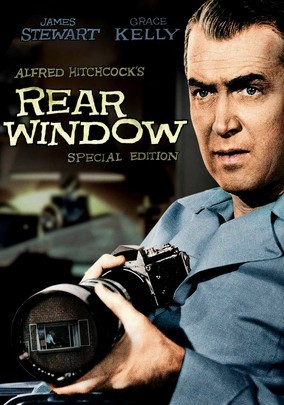 Rear Window
1954
Rated PG
115 mins
As his broken leg heals, wheelchair-bound L.B. Jefferies (James Stewart) becomes absorbed with the parade of life outside his window and soon fixates on a mysterious man whose behavior has Jefferies convinced a murder has taken place. Meanwhile, other windows reveal the daily lives of a dancer, a lonely woman, a composer, a dog and more. Grace Kelly, Thelma Ritter and Wendell Corey co-star in this Alfred Hitchcock-helmed classic.
Rent DVDs for only $7.99 a month.
Movie Details

Loading
We're sorry an error occurred while processing your request.