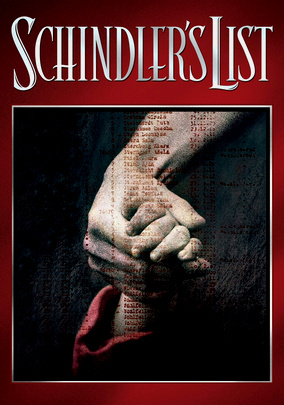 Schindler's List
1993
Rated R
3hr 13m
Liam Neeson stars as Oskar Schindler, a greedy German factory owner made rich by exploiting cheap Jewish labor. But as World War II unfolds, he becomes an unlikely humanitarian, spending his entire fortune to help save 1,100 Jews from Auschwitz.
Rent DVDs for only $4.99 a month.
Common Sense Note
Parents need to know that this brutal, emotionally devastating three-hour drama won several Oscars and has a powerful message about the human spirit -- but it pulls absolutely no punches when depicting the Holocaust. There are arbitrary murders and mass killings, Nazi commanders compare Jews to rats, children are killed, and there are scenes of shocking, grisly violence. There's also plenty of anti-Semitic language, smoking and drinking, and several scenes of nakedness. In two of them, a woman is naked from the waist up in bed and in sexual situations. But in the rest, nakedness is used to humiliate and harass Jewish residents of concentration camps.
Sexual Content

A few scenes of nakedness associated with sex, but many other scenes show concentration camp members naked in non-sexual contexts.

Violence

Depictions of point-blank shootings, murders, beatings, and mass murders.

Language

Anti-Semitic epithets.

Social Behavior

The film shows the best and worst of human nature -- psychotic mass murder and altruistic saving of lives.

Consumerism

Not applicable

Drugs / Tobacco / Alcohol

The Nazi commander is often drunk. Schindler smokes.
Legend
Age appropriate

Not an issue

Depends on your kid and your family

Not appropriate for kids of the age most likely to want to see it