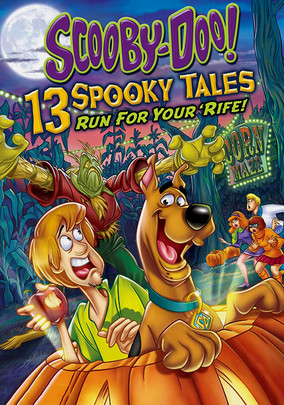 Scooby-Doo! Run for Your Rife
2013
Rated NR
2hr 40m
Scooby-Doo and the rest of the ghost-busting gang visit a quiet farm town where everyone prepares for the annual Halloween harvest celebration. Episodes include "Scooby-Doo! and the Spooky Scarecrow," "Who's Afraid of the Big, Bad Werewolf?," "A Gaggle of Galloping Ghosts," "Which Witch is Which," "A Tiki Scare is No Fair," "Scared A Lot in Camelot" and "Hang in There, Scooby-Doo."
Rent DVDs for only $7.99 a month.
Movie Details
Ratings

NR

Not rated. This movie has not been rated by the MPAA.