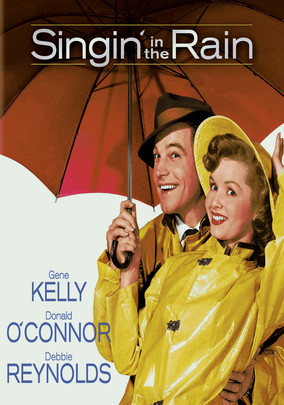 Singin' in the Rain
1952
Rated G
103 mins
Gene Kelly, Debbie Reynolds and Donald O'Connor combine their talents in one of the greatest big-screen musicals ever made, a two-time Oscar nominee that includes the songs "Good Morning," "Make 'Em Laugh" and the iconic title tune. When Hollywood attempts the transition from silent films to talkies, a matinee idol (Kelly) hopes to make the cut. But he's hampered by a silent-movie queen (Jean Hagen) with a voice like fingernails on a blackboard.
Rent DVDs for only $7.99 a month.
Movie Details

Loading
We're sorry an error occurred while processing your request.