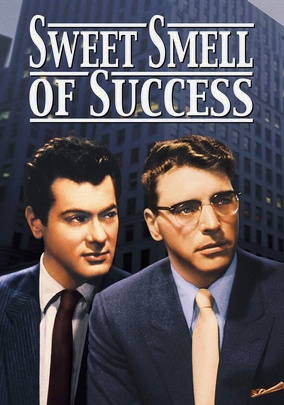 Sweet Smell of Success
1957
Rated NR
96 mins
Walter Winchell-style columnist J.J. Hunsecker (Burt Lancaster) uses his power to steamroll both friends and enemies. Fawning press agent Sidney Falco (Tony Curtis), desperate to promote his client in Hunsecker's column, pesters Hunsecker until he's finally drawn into the columnist's devious plan to ruin a jazz guitarist who's angered Hunsecker by daring to date his sister. No one is left unscathed in this sinister tale of greed and corruption.
Rent DVDs for only $7.99 a month.
Movie Details

Loading
We're sorry an error occurred while processing your request.