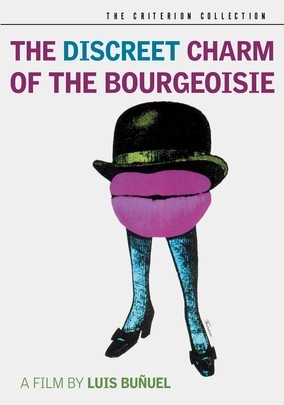 The Discreet Charm of the Bourgeoisie
1972
Rated PG
101 mins
In Luis Buñuel's deliciously satiric, Oscar-winning masterpiece, an upper-class sextet (Fernando Rey, Paul Frankeur, Delphine Seyrig, Stéphane Audran, Bulle Ogier and Jean-Pierre Cassel) sits down to dinner but never eats, their attempts repeatedly thwarted by a vaudevillian mixture of events both actual and imagined. Perhaps his greatest film, Buñuel's absurdist view of the upper class is a timeless satire about consumerism and class privilege.
Rent DVDs for only $7.99 a month.
Movie Details

Loading
We're sorry an error occurred while processing your request.