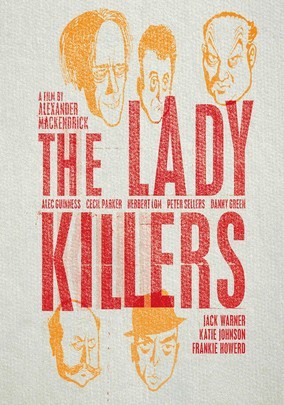 The Ladykillers
1955
Rated NR
91 mins
Professor Marcus (Alec Guinness) is the leader of a crime ring planning a heist. His confederates, blowhard Major Courtney (Cecil Parker), suave Louis (Herbert Lom), chubby Harry (Peter Sellers) and muscleman One-Round (Danny Green), dodge their landlady's constant interruptions. The hoods hit upon the idea to use her in the daring daylight robbery, but she discovers the truth … it may be the end of her!
Rent DVDs for only $7.99 a month.
Movie Details

Loading
We're sorry an error occurred while processing your request.