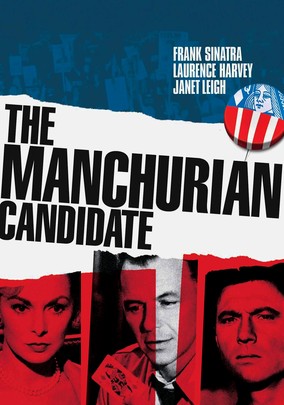 The Manchurian Candidate
1962
Rated PG-13
129 mins
Raymond Shaw (Laurence Harvey) is a Korean War hero with a lethal secret: He's been brainwashed by the communist Chinese. With one phone call, the Reds can transform Shaw into a deadly assassin -- unless fellow veteran Bennett Marco (Frank Sinatra) can stop them first. Some thrillers remain as suspenseful -- and timely -- as when they were first released, and this classic from director John Frankenheimer is one of the best.
Rent DVDs for only $7.99 a month.
Movie Details

Loading
We're sorry an error occurred while processing your request.