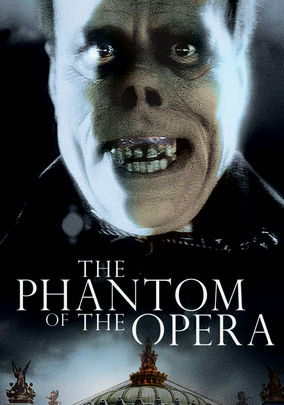 The Phantom of the Opera
1925
Rated NR
1hr 54m
A grotesquely disfigured composer known as the "Phantom" (Lon Chaney) haunts Paris' opera house, where he's secretly grooming Christine Daae (Mary Philbin) to be an opera diva. Luring her to his underground lair, the Phantom declares his love. But Christine loves Raoul de Chagny and plans to elope with him after her next performance. When the Phantom finds out, he abducts Christine, incurring the wrath of Raoul -- and a horde of rabid Parisians.
Rent DVDs for only $4.99 a month.
Movie Details
Awards

AFI®

Top 100 Thrills
Top 100 Movies nominee
Ratings

NR

Not rated. This movie has not been rated by the MPAA.
The Phantom of the Opera
Close
Common Sense Note
Legend
Age appropriate

Not an issue

Depends on your kid and your family

Not appropriate for kids of the age most likely to want to see it