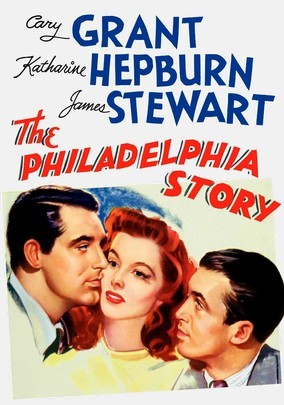 The Philadelphia Story
1940
Rated NR
1hr 52m
Socialite Tracy Lord (Katharine Hepburn) prepares to remarry, but her ex (Cary Grant) and a tabloid reporter (Best Supporting Actor Oscar-winner James Stewart) have other ideas as they converge on her home for a fateful visit. The three stars form an incomparable trio in one of the most tantalizing screwball romances ever. And under the direction of George Cukor, this once-urbane Broadway comedy springs to life with precision and wit.
Rent DVDs for only $4.99 a month.
The Philadelphia Story
Close
Common Sense Note
Parents need to know that this is a very funny comedy of manners, beautifully performed and directed. However, it's a bit risque and the class politics may be lost on younger kids. They may also be confused by the outdated gender roles. Parents should know that alcoholism, divorce, adultery, and lechery are made light of.
Sexual Content

Not applicable

Violence

Some fistfights, played for laughs.

Language

Not applicable

Social Behavior

Tracy is told she's unfeminine for having high moral standards--women are expected to tolerate alcoholism and adultery.

Consumerism

Not applicable

Drugs / Tobacco / Alcohol

Tracy gets very drunk, kisses another man the night before her wedding, and goes for a midnight swim with him.
Legend
Age appropriate

Not an issue

Depends on your kid and your family

Not appropriate for kids of the age most likely to want to see it