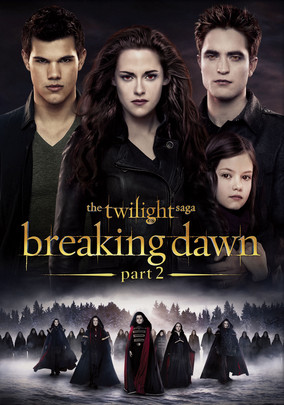 The Twilight Saga: Breaking Dawn: Part 2
2012
Rated PG-13
115 mins
In the epic series' final chapter, Bella and Edward's newborn daughter forces the couple into a life-altering confrontation with the Voltri. Meanwhile, Bella's burgeoning vampiric power makes her the key to the future of her family and their kind.
Rent DVDs for only $7.99 a month.
Movie Details

Loading
We're sorry an error occurred while processing your request.