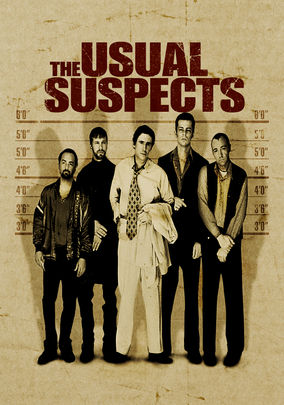 The Usual Suspects
1995
Rated R
106 mins
When five unacquainted crooks are hauled into a police station to appear in a criminal lineup, they decide to pull off a heist together. The plan gets complicated, however, when they intermix with an underworld kingpin named Keyser Söze.
Rent DVDs for only $7.99 a month.
Movie Details

Loading
We're sorry an error occurred while processing your request.