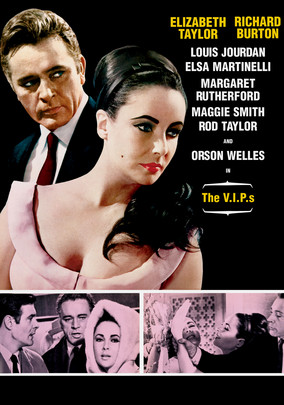 The V.I.P.s
1963
Rated NR
119 mins
This glossy drama set in London's Heathrow Airport follows a handful of passengers whose lives are changed when fog delays all flights overnight. The script profiles a wife (Elizabeth Taylor) deserting her husband (Richard Burton) and a businessman (Rod Taylor) trying to thwart a hostile takeover. Other characters include a film producer (Orson Welles) fleeing exorbitant taxes and a dotty duchess (Margaret Rutherford, in an Oscar-winning turn).
Rent DVDs for only $7.99 a month.
Movie Details

Loading
We're sorry an error occurred while processing your request.