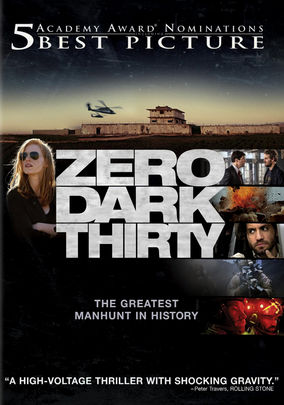 Zero Dark Thirty
2012
Rated R
157 mins
Directed by Kathryn Bigelow, this gripping dramatization -- seen through the eyes of a tenacious CIA operative -- chronicles the decade-long search for Osama bin Laden in the wake of the Sept. 11, 2001, terrorist attacks.
Rent DVDs for only $7.99 a month.
Movie Details

Loading
We're sorry an error occurred while processing your request.