Amanda Seyfried Movies
A former child model turned teen soap star, Amanda Seyfried was born in Allentown, Penn., on Dec. 3, 1985, and began her acting career on daytime television, appearing in "As the World Turns" and "All My Children" before landing a role as one of the enviable "Plastics" in the hit teen comedy Mean Girls (2004).

As über-popular mean girl Karen Smith, a vapid blonde who claimed she could predict the weather with her breasts, Seyfried proved it took serious smarts to play dumb. A high-profile part on "Veronica Mars" followed, along with guest roles on "House M.D.," "Law & Order: Special Victims Unit" and "CSI: Crime Scene Investigation." She also landed a recurring role on "Big Love."

Seyfried's other big-screen credits include Mamma Mia! (2008), a movie musical of ABBA songs based on the hit Broadway show of the same name. A trained vocalist, the actress did all her own singing for the role.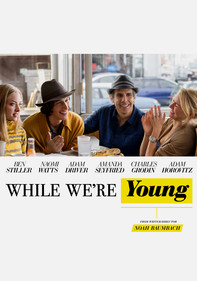 Documentary filmmaker Josh Srebnick is up against a creative wall when he meets an attractive and quirky young couple, Jamie and Darby, who bring new vigor and energy to the lives of Josh and his wife -- until a professional conflict arises.