Andie MacDowell Movies
Born on April 21, 1958, in Gaffney, S.C., Andie MacDowell launched her career with an extraordinarily pretty face, appearing in print and television ads for L'Oreal cosmetics and Calvin Klein jeans. Her first foray into acting -- as Jane in Greystoke: The Legend of Tarzan (1984) -- was nearly a disaster, since producers, frustrated with MacDowell's Southern accent, had to hire Glenn Close to overdub all of her lines.

But MacDowell rebounded with a small role in St. Elmo's Fire (1985) before wowing critics with her portrayal of a sexually repressed wife in sex, lies, and videotape (1989), a performance that earned her an Independent Spirit Award and a Golden Globe nomination.

The actress went on to star in a string of successful romantic comedies, several of which garnered Golden Globe nods, including Green Card (1990), Groundhog Day (1993) and Four Weddings and a Funeral (1994).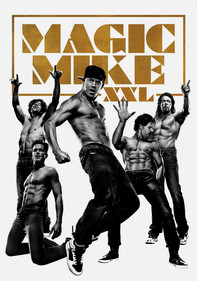 Adding a new chapter to the tasteless adventures of sensitive male stripper Magic Mike, this raunchy sequel follows his motley crew of performers on the road to a stripping convention, where chaos and outrage surely await them.