Ben Affleck
Born in Berkeley, Calif., on Aug. 15, 1972, but raised in Cambridge, Mass., Ben Affleck began acting early on. At age 8, he performed in the PBS miniseries "The Voyage of the Mimi" (1984). Around this time, he also met fellow actor Matt Damon, who would become his best friend.

Affleck earned some of his finest reviews for his work with director Kevin Smith, which includes a breakthrough role in Chasing Amy (1997) and strong performances in Dogma and Jersey Girl.

With the release of director Gus Van Sant's Good Will Hunting in 1997 (which was co-executive produced by Smith and co-written by Affleck and Damon), Affleck won an Oscar for Best Original Screenplay. Since then, he's acted in almost everything from action-packed films such as Armageddon, Pearl Harbor, Daredevil and The Sum of All Fears to smaller, more intimate works such as Shakespeare in Love, Bounce and Boiler Room.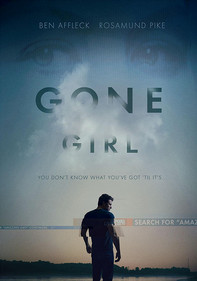 Based on Gillian Flynn's novel of the same name, this unsettling thriller follows the mercurial Nick Dunne, who finds himself dogged by police and caught in a media maelstrom after he becomes the prime suspect in his wife's disappearance.