Ben Affleck Movies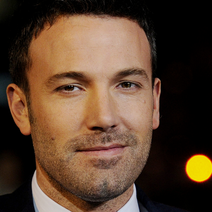 Born in Berkeley, Calif., on Aug. 15, 1972, but raised in Cambridge, Mass., Ben Affleck began acting early on. At age 8, he performed in the PBS miniseries "The Voyage of the Mimi" (1984). Around this time, he also met fellow actor Matt Damon, who would become his best friend.

Affleck earned some of his finest reviews for his work with director Kevin Smith, which includes a breakthrough role in Chasing Amy (1997) and strong performances in Dogma and Jersey Girl.

With the release of director Gus Van Sant's Good Will Hunting in 1997 (which was co-executive produced by Smith and co-written by Affleck and Damon), Affleck won an Oscar for Best Original Screenplay. Since then, he's acted in almost everything from action-packed films such as Armageddon, Pearl Harbor, Daredevil and The Sum of All Fears to smaller, more intimate works such as Shakespeare in Love, Bounce and Boiler Room.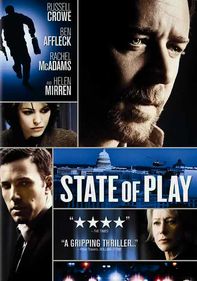 When his mistress is found dead, Congressman Stephen Collins (Ben Affleck) tries desperately to protect his name and career. As journalists Cal (Russell Crowe) and Della (Rachel McAdams) investigate further, they uncover an intricate web of lies that stretches to the highest levels of power. Based on the critically acclaimed BBC miniseries, this intriguing political thriller co-stars Helen Mirren, Robin Wright Penn and Jason Bateman.