Bryan Cranston Movies

Born March 7, 1956, in California's San Fernando Valley, Bryan Cranston developed a passion for acting when he was in college. After graduation, he honed his craft on stages in Florida, appearing in community theater productions.

Landing a part on "ChiPs" in 1982, Cranston began building an impressive résumé of TV credits throughout the decade with stints on the soaps "Loving" and "One Life to Live" and guest shots on "Airwolf," "Hill Street Blues" and "Falcon Crest." His presence on the tube continued in the '90s with one-off gigs and a recurring role on "Seinfeld." Meanwhile, Cranston delivered notable performances in the films That Thing You Do (1996) and Saving Private Ryan (1998).

The new millennium brought Cranston well-earned kudos and multiple Emmy nods for his portrayal of Frankie Muniz's dad on "Malcolm in the Middle" and back-to-back-to-back statuettes for his lead role in the cable series "Breaking Bad."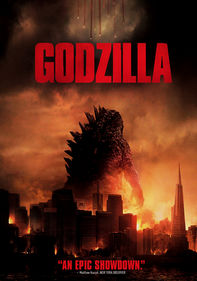 Godzilla rises from the sea once more in this remake of the original Japanese monster saga, which was first unleashed on the world in 1954. In this version the fire-spewing giant sides with humanity to battle against equally terrifying beasts.