Chris Cooper Movies

An incisive character actor with sturdy Midwestern appeal, Chris Cooper was born July 9, 1951, in Kansas City, Mo. A graduate of the University of Missouri drama school, Cooper gained good notices on Broadway in the 1980s.

He made a critically acclaimed starring debut in John Sayles's Matewan in 1987, but remained little-known to the general movie public for years. The miniseries "Lonesome Dove" and Sayles's Lone Star (1996) brought Cooper wider exposure and bigger roles in such films as The Horse Whisperer, October Sky and American Beauty.

In 2002's satirical Adaptation, Cooper portrayed real-life Florida Everglades activist John Laroche and was rewarded with a Best Supporting Actor Oscar. His other films include Money Train, A Time to Kill and 2003's Seabiscuit (in which he portrayed trainer Tom Smith).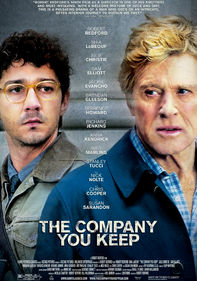 Robert Redford stars as Jim Grant, a lawyer and single dad who has to go on the lam after a reporter identifies him as a long-sought U.S. terrorist. As the journalist locates more of Grant's old contacts, his guilt begins to appear less certain.