Elisabeth Moss Movies
An ambitious former child actress who took her cues from silver-screen icon Bette Davis, Elisabeth Moss was born July 24, 1982, in Los Angeles. She was so serious about her craft that she graduated from high school two years early, allowing her to book more jobs and flesh out her résumé.

The year 1999 proved fruitful for Moss, who appeared in the ensemble comedy Mumford and in a small but powerful role as a burn victim in Girl, Interrupted. She also landed a permanent spot playing the president's youngest daughter on the hit television drama "The West Wing" (1999-2006), literally growing up in front of the cameras during the course of the show's seven-season run.

In the wake of "The West Wing," Moss went on to earn a pair of Emmy nominations and a Golden Globe nod for her subtle portrayal of 1960s secretary turned copywriter Peggy Olson on the roundly praised period drama "Mad Men."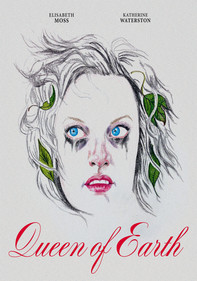 After Catherine experiences a series of life-altering events, her best friend Virginia invites her to her lake house to recuperate. Instead of reconnecting, the two women find their bond fractured when Catherine can't control her obsessive thoughts.