John Goodman Movies

A jovial jokester, John Goodman was born June 20, 1952, in Affton, Mo. After graduation from Southwest Missouri State University, he moved to New York City and worked as a bouncer while auditioning. He first landed on television in commercials and made an inauspicious movie debut in Jailbait Babysitter (1977).

But star-making roles were on the way, beginning with the lead in 1986's True Stories. With Raising Arizona (1987), Goodman made the first of several appearances in the films of the Coen brothers (Barton Fink, The Big Lebowski). His later big-screen work includes The Babe (1992) and Monsters, Inc. (2001).

Goodman's fans know him best for his Emmy-nominated role on the hit sitcom "Roseanne" and frequent hosting gigs on "Saturday Night Live." He won his first Emmy in 2007 for his guest spot on "Studio 60 on the Sunset Strip" and earned another nod in 2010 for his supporting work in the HBO biopic You Don't Know Jack.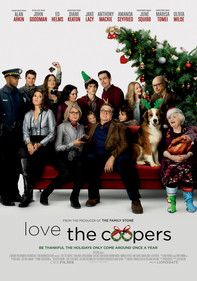 Holiday memories will never be quite the same for the Cooper family after their all-generation Christmas Eve gathering becomes a hilarious whirlwind of confusion brought on by unexpected visitors and domestic high jinks.