John Malkovich Movies

Born Dec. 9, 1953, in Christopher, Ill., John Malkovich was a fixture in Chicago theatre long before he attained movie stardom. In 1976, he joined the legendary Steppenwolf Theatre, founded by his friend (and later Of Mice and Men co-star) Gary Sinise.

Malkovich won an Obie for Sam Shepard's play "True West" in 1983, and the following year made his first major films, Places in the Heart and The Killing Fields. For his debut performance in Places of the Heart, Malkovich was nominated for a Best Supporting Actor Oscar. He repeated that honor a decade later with In the Line of Fire and proved a worthy leading man in Dangerous Liaisons (1988) and other films.

In recent years, Malkovich has been busy with international productions and made his directing bow with The Dancer Upstairs (2002). He also had fun spoofing himself in Being John Malkovich and the related Adaptation.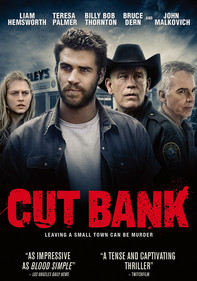 In this tale of crime and passion, discontented Dwayne McLaren seizes a sudden chance to put his small-town roots behind him and head for the big city with his girlfriend. Unfortunately, the opportunity comes with some tangled strings attached.