Kate Mara Movies
Born Feb. 27, 1983, in Bedford, N.Y., Kate Mara became smitten with acting as a child and landed her first gig at the age of 14 guest starring on the landmark TV show "Law & Order." She was introduced to movie fans two years later when she played the daughter of Kristin Scott Thomas in Random Hearts.

Looking to add more film credits to her résumé, Mara made her way to Tinseltown, where in 2005 she took on a small but key role in Brokeback Mountain. As her career began to take shape, she continued to find steady employment on the big and small screens, which included a stint playing hissable villain Shari Rothenberg on the fifth season of "24."

Mara has subsequently crystallized her star status with appearances in high-profile works such as We Are Marshall (2006), Shooter (2007) and the Oscar-nominated 127 Hours (2010). She joined the cast of the Netflix original series "House of Cards" in 2012.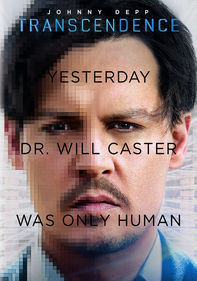 A husband and wife team of computer scientists work to advance artificial intelligence as a radical anti-technology organization fights to prevent them from creating a world where computers can transcend the abilities of the human brain.