Katherine Heigl Movies

A child model turned actress, Katherine Heigl was born Nov. 24, 1978, in Washington, D.C. She premiered on the silver screen in That Night (1992) before accepting a small part in director Steven Soderbergh's King of the Hill (1993), followed by a high-profile turn as Gérard Depardieu's fractious daughter in My Father the Hero (1994).

The next few years brought Heigl mostly supporting parts in films such as Under Siege 2: Dark Territory (1995) and Bride of Chucky (1998) before she landed a recurring role as an undercover alien on "Roswell." Heigl soon began turning heads with her shapely figure in made-for-TV fare such as Romy and Michele: In the Beginning (2005).

But Heigl ultimately found her niche -- and a considerable fan base -- playing hospital intern Izzie Stevens on the smash ensemble series "Grey's Anatomy." In 2007, the part garnered the star her first Emmy win.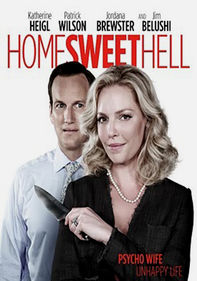 Despite the trappings of a storybook existence, Don Champagne's marriage to the overbearing Mona has long since lost its sparkle. But when she discovers Don's affair with a sultry co-worker, Mona refuses to admit that anything is amiss.