Kirsten Dunst Movies

Born April 30, 1982, in Point Pleasant, N.J., Kirsten Dunst began her road to stardom by becoming a model at age 4 and appearing in television commercials and small film and television roles. Her big break came with the role of young vampire Claudia in Interview with the Vampire (1994), working alongside Tom Cruise and Brad Pitt.

Before graduating high school, Dunst had a string of hits including Little Women, Jumanji, Wag the Dog and Small Soldiers. But it was her work in Sofia Coppola's directorial debut The Virgin Suicides (1999) that proved she could tackle more adult roles.

Dunst continued her string of successes with the comedy Bring It On, Crazy/Beautiful (in which she played a manic-depressive), The Cat's Meow and Eternal Sunshine of the Spotless Mind (opposite Jim Carrey). Her portrayal of comic book heroine Mary Jane Watson in the Spider-Man movies brought her worldwide fame.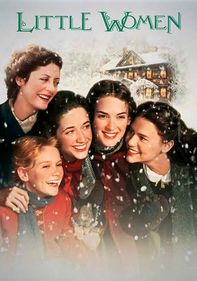 Louisa May Alcott's beloved novel comes to life in this sensitive, soulful adaptation. Four sisters and their mother battle life's vicissitudes in Civil War-era America after their father leaves to join the conflict.