Luis Guzmán Movies

Puerto Rican native Luis Guzmán (born Jan. 1, 1957, in the city of Cayey) was raised on the Lower East Side of New York and worked in social services before getting his first big break as an actor when he landed a guest role on the popular TV series "Miami Vice" in 1985. Movie roles soon followed, and Guzmán quickly established a reputation as a versatile supporting player in everything from comedies like The Cowboy Way (1994) to gritty dramas like The Limey (1999).

Although Guzmán often played ethnic thugs early in his career, he eventually transcended the stereotype by capturing the attention of directors such as Steven Soderbergh and Paul Thomas Anderson, who made him part of their unofficial repertory troupes in films such as Soderbergh's Traffic and Anderson's Boogie Nights and Punch-Drunk Love.

More recent films for Guzmán include Anger Management (2003) and Fast Food Nation (2006).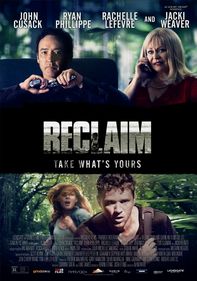 While visiting Puerto Rico to complete the process of adopting a 7-year-old Haitian refugee, a young American couple becomes entangled in a bewildering web of duplicity when the child is kidnapped.