Martin Lawrence
Born April 16, 1965, in Frankfurt, Germany, while his father was serving in the U.S. military, Martin Lawrence started out in stand-up comedy before an appearance on "Star Search" scored him a recurring role on "What's Happening Now!" (1987-88).

His subsequent turn as a guy trying to buy a slice of pizza in Spike Lee's Do the Right Thing (1989) led to choice roles in House Party (1990) and Boomerang (1992); a high-profile "One Night Stand" comedy special on HBO; his own television show, "Martin" (1992-97); and a hosting gig on "Def Comedy Jam," making Lawrence one of the busiest comics of the 1990s.

His star continued to burn brightly with the Will Smith buddy film Bad Boys (1995) and its sequel, Bad Boys II (2003), but Lawrence has made his biggest splash to date clad in a fat suit in the hit comedies Big Momma's House (2000) and Big Momma's House 2 (2006).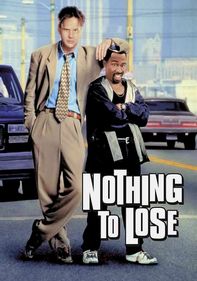 An advertising executive thinks he's having a bad day when he discovers his wife in bed with his boss. But the day goes from bad to worse when he drives around aimlessly and soon finds himself staring down a carjacker.