Michael Rapaport Movies

A New Yorker to the core, Michael Rapaport -- born March 20, 1970 -- briefly worked as a stand-up comic in Los Angeles after high school, but he soon returned to his hometown, performing in front of the camera. A 1990 guest shot on the nighttime TV drama "China Beach" led to his casting in the well-crafted indie Zebrahead (1992) and a long list of character and supporting parts.

From Rapaport's role as Christian Slater's edgy buddy in True Romance to a turn as a skinhead in Higher Learning and portrayal of a dim-bulb boxer in Mighty Aphrodite, the actor proved his versatility with a string of strong performances throughout the 1990s.

As the 21st century dawned, Rapaport continued to make his presence felt in Hollywood, landing recurring roles on TV series such as "Boston Public" and appearing in films such as Hitch (2005) and Live Free or Die (2006).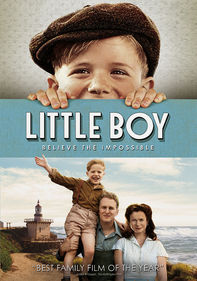 An 8-year-old boy with developmental challenges is devastated when his devoted father -- and lone friend -- is drafted during World War II. With his dad out of the picture, the youngster is determined to fight the bullies who torment him at school.