Naomi Watts
Although born in Shoreham, England (on Sept. 28, 1968), Naomi Watts was raised in Australia, where she landed her first significant movie role in 1991's Flirting, appearing with longtime friend Nicole Kidman.

Watts later relocated to Hollywood, but her early screen efforts failed to impress audiences or critics, except for her turn as Lori Petty's pal in the 1995 cult flick Tank Girl. It was a breakthrough dual role in director David Lynch's surreal mystery Mulholland Drive (2001) that finally put Watts on the "A" list and earned her numerous industry honors.

The blond beauty delivered an even more riveting performance in the 2003 multilayered drama 21 Grams and was rewarded with an Oscar nod for Best Actress. Her other films of note include the 2005 remake of King Kong and the ensemble drama Mother and Child (2009), which brought Watts an Independent Spirit Award nomination for her supporting work.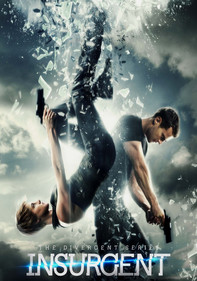 With war rumbling, Beatrice Prior looks for allies and answers in the second installment of the film series based on Veronica Roth's popular science-fiction novels. "Tris" will have to be fast, though, because the Erudite leader is in hot pursuit.