Orlando Bloom Movies

Born Jan. 13, 1977, in Canterbury, England, Orlando Bloom was the son of South African political activist Harry Bloom (who died when Orlando was 4 years old). Although hampered by dyslexia, Orlando excelled in the arts as a child and joined the National Youth Theatre in London at age 16.

While training at the British American Drama Academy, Bloom landed minor roles on BBC shows and had a small role in the 1997 biopic Wilde. Director Peter Jackson discovered Bloom performing at the Guildhall School of Music and Drama in 1999 and cast him as archer Legolas Greenleaf in his Lord of the Rings trilogy.

With the international success of Lord of the Rings came overnight stardom, and Bloom was in demand, playing major roles and adorning magazine covers. He portrayed a U.S. soldier in Black Hawk Down, hero Will Turner in Pirates of the Caribbean, and Paris in 2004's Troy.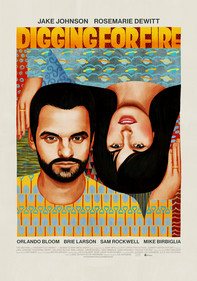 While house-sitting at a posh Hollywood Hills home, young couple Tim and Lee find their marital fidelity tested when the discovery of a rusty pistol and a bone in the backyard sends them on separate adventures.