Paul Rudd
Born April 16, 1969, in Passaic, N.J., Paul Rudd studied theater at the University of Kansas, the American Academy of Dramatic Arts and Oxford University's British Drama Academy before returning stateside to appear in numerous TV shows during the early 1990s.

It wasn't until 1995, however, that Rudd made his film debut in the unexpected hit Clueless (with Alicia Silverstone). Since then, Rudd's low-key charisma and impressive acting chops have allowed him to move effortlessly between film, theater and TV (where he had a recurring role on "Friends").

Other successful films for Rudd include The Object of My Affection, The Cider House Rules, the Will Ferrell vehicle Anchor Man and The 40-Year-Old Virgin. Rudd also gained critical acclaim for his performances in "The Last Night of Ballyhoo," "Three Days of Rain" (with Julia Roberts) and "12th Night" (with Helen Hunt) on the New York stage.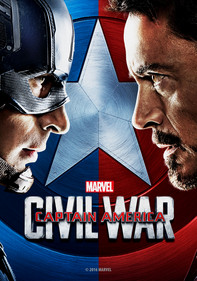 While trying to protect the world from supervillain Baron Zemo, Captain America and Iron Man fall into a bitter feud, forcing the other Avengers to take sides in an epic conflict of their own.