Richard Jenkins Movies

With his balding pate and knowing grin, Richard Jenkins is one of those cinematic supporting players whose name may not be widely known but whose instantly recognizable visage reassures viewers they're in for an entertaining ride. Born Dec. 2, 1953, in DeKalb, Ill., Jenkins studied drama at Illinois Wesleyan University before embarking on a career in regional theater.

Jenkins made his feature film debut in 1985's Silverado, but it wasn't until he displayed his gift for comedy in late-'90s films such as Flirting with Disaster and There's Something About Mary that he became known to wider audiences.

In 2001, Jenkins began playing the patriarch of the dysfunctional Fisher family on HBO's "Six Feet Under" -- a role he continued in for five seasons, despite being killed off in the first episode. Recent films for Jenkins include I Heart Huckabees, North Country and The Visitor, for which he nabbed his first Oscar nomination for Best Actor.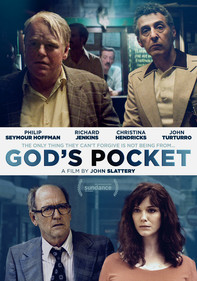 Blue collar worker Mickey tries to cover things up when his stepson is killed in a suspicious construction accident, but a local reporter senses that something's amiss. As he's backed into a corner by the truth, Mickey struggles to find a way out.