Robert Redford Movies

An accomplished actor, director and independent film supporter, Robert Redford was born Aug. 18, 1937, in Santa Monica, Calif. After losing a college baseball scholarship because of drunkenness, he studied acting in New York City.

Redford landed his first major screen role opposite Marlon Brando in The Chase (1966), and his good looks made it easy to nab romantic leads in movies such as Barefoot in the Park, The Way We Were and Out of Africa. Under the direction of George Roy Hill, Redford shined in Butch Cassidy and the Sundance Kid (1969) and The Sting (1973), for which he earned his first Oscar nod for Best Actor.

Redford's directorial debut, with 1980's Ordinary People, resulted in a Best Director Oscar, and he was nominated again for helming Quiz Show (1994). His string of iconic roles includes work in The Candidate, All the President's Men, The Natural and Indecent Proposal.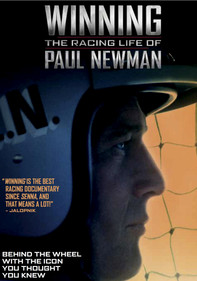 Having already achieved unparalleled stardom in Hollywood, actor Paul Newman took up competitive auto racing at age 47. This fascinating documentary recounts his 35-year career as a race-car driver and owner.