Sam Elliott Movies

Born in Sacramento, Calif., on Aug. 9, 1944, Sam Elliott made his film debut with a bit part in Butch Cassidy and the Sundance Kid (1969) before joining the final-season cast of "Mission: Impossible" (1973) and catching critics' eyes in the cult hit Lifeguard (1976).

His rugged looks and raw talent won him a wide variety of roles, from a leather-clad biker in Mask (1985) to a Civil War general in Gettysburg (1993). But after earning an Emmy nod for his portrayal of legendary gunfighter Wild Bill Hickock in the miniseries "Buffalo Girls" (1995) and playing a smoky stranger in The Big Lebowski (1998), Elliott broke new ground in The Contender (2000) with his critically acclaimed turn as a seasoned political adviser named Kermit.

Later films include the live-broadcast television thriller Fail Safe (2000) and the big-screen features We Were Soldiers (2002) and Thank You for Smoking (2005).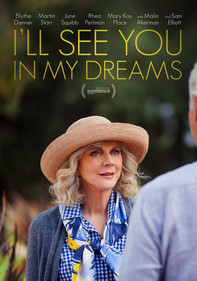 With her well-ordered life thrown out of balance by the death of her beloved canine companion, aging widow Carol Petersen -- who hasn't dated in 20 years -- unexpectedly finds herself involved with two very different men.