Sandra Bullock Movies

Sandra Bullock was born into a performing arts family July 26, 1964, in Arlington, Va. Her mother was an opera singer, and her father was a voice teacher; the family often shuttled between Salzburg, Austria, and Arlington for her mother's work.

Bullock's stardom began its circuitous path with the lead role in the short-lived 1990 sitcom "Working Girl," which was followed by big-screen films such as Love Potion No. 9 and Demolition Man. But it was only when she boarded that ill-fated bus in 1994's Speed that she finally broke through.

A year later, Bullock starred as kooky-but-romantic Lucy in the box-office blockbuster While You Were Sleeping. She hasn't looked back since, sinking her teeth into roles comedic (Miss Congeniality, 2000) and dramatic (Crash, 2005). Bullock scored an Academy Award and a Golden Globe as Best Actress for her turn in the 2009 drama The Blind Side.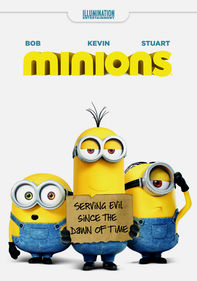 Born to serve despicable villains, these crazy, yellow second-fiddles have a tragic history of accidentally killing off their masters. Without leadership they will perish, so three Minions head out on a dangerous journey to find their next evil boss.