Susan Sarandon
The eldest of nine children, Susan Sarandon was born Oct. 4, 1946, in New York City. She met her future husband, actor Chris Sarandon, while attending Catholic University and landed a key role in the 1970 film Joe when she accompanied him on an audition.

After appearing in several largely forgettable movies, Sarandon broke through in 1975 in the cult classic The Rocky Horror Picture Show. She honed her talents when she became involved with director Louis Malle, who cast her in the controversial Pretty Baby (1978) and then in Atlantic City (1980), for which she nabbed the first of five Oscar nods for Best Actress.

A series of high-profile roles followed with The Witches of Eastwick (1987), Bull Durham (1988) and Thelma & Louise (1991). In 1995, Sarandon won the Best Actress Oscar playing Sister Helen Prejean in Dead Man Walking. She earned an Emmy nomination in 2010 for her supporting work in the HBO biopic You Don't Know Jack.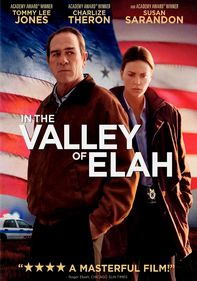 When an exemplary soldier disappears after returning from Iraq, his concerned father -- a retired sergeant -- works with a gutsy police detective to investigate in this drama based on actual events.