Tony Hale
Born in West Point, N.Y., on Sept. 30, 1970, Tony Hale grew up in Tallahassee, Fla., where he attended the Young Actors Theatre. After earning degrees from Samford University and Regent University, he studied acting at the Barrow Group in New York City, where he co-founded the Haven, a Bible-study group for actors.

Some recognize Hale as "that guy who danced to 'Mr. Roboto'" in a 1999 Volkswagen TV commercial. But he's best known for bringing the character of Byron "Buster" Bluth to life on "Arrested Development," a critically acclaimed comedy about the misadventures of a dysfunctional family of screwups. In 2012, he landed the part of the vice president's personal aide on the HBO comedy "Veep."

On the big screen, Hale has played minor roles in Stranger Than Fiction (2006), Because I Said So (2007) and The Informant (2009). He also lent his voice to the animated children's film The Tale of Despereaux (2008).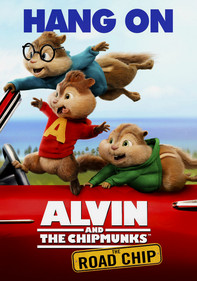 Alvin and his chipmunk posse head for New York City, mistakenly believing that their pal Dave is about to propose to his girlfriend. The obstacles they face on the rescue mission include a villain who could turn their visit into a nightmare.