Viggo Mortensen
Born in New York City on Oct. 20, 1958, Viggo Mortensen grew up in South America and Denmark, returning to the Big Apple to study acting. After several years in theater, he made his film debut in Witness (1985).

Following Witness, Mortensen portrayed several bad boys and finally attained greater recognition in Portrait of a Lady (1996), G.I. Jane (1997) and A Perfect Murder (1998), where he played opposite Michael Douglas and Gwyneth Paltrow.

Mortensen's luckiest break came when director Peter Jackson began shooting the Lord of the Rings trilogy and decided, a few days into it, to recast the role of Aragorn with Mortensen. Much criticized during its 18-month production in New Zealand, the trilogy went on to be a huge success, sweeping the 2004 Oscars by winning all 11 categories for which it was nominated. Four years later, Mortensen's leading role in Eastern Promises brought him an Oscar nod.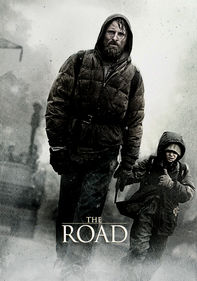 Set in a postapocalyptic future, this end-of-days tale follows two survivors, a father and son, who navigate an ash-covered wasteland in search of a better life -- with only a sliver of hope that salvation awaits them at the end of their journey.